Research Staff
Positions in the Stress and Immunity Cancer Projects Research Lab are highly competitive and include responsibilities ranging from data collection and analysis to recruitment and psychological interview of cancer patients.
Research Assistant:  Job duties may include recruiting and scheduling patients for studies, medical tracking of patients in a large interdisciplinary study, performing literature searches, and preparing reports from web data collection. 
Data Assistant: Job duties may include the organization, entering, and verification of data collected from several studies and sources, various tasks needed to obtain usable datasets, and manipulation of databases and psychosocial assessment measures. 
Applicants must have (at minimum) a bachelor's degree from an accredited university, experience in a research setting and knowledge of Microsoft Office (Excel, Access, and PowerPoint). Those with familiarity of SPSS and in a social science research capacity will be given priority. This type of research position requires strong organizational skills, interpersonal skills, and the ability to work with sensitive data.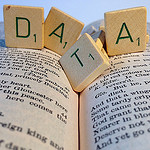 To inquire about employment opportunities with the Stress and Immunity Cancer Projects, please contact Sarah Hwang at This email address is being protected from spambots. You need JavaScript enabled to view it.. Openings in this lab and the Department of Psychology will be posted to http://jobs.osu.edu. To build a diverse workforce, Ohio State encourages applications from individuals with disabilities, minorities, veterans, and women. To learn more about career opportunities and benefits at The Ohio State University, please visit http://jobs.osu.edu/. EEO/AA employer.